Real Estate Law Services
Real estate law is a branch of civil law, which involves the ownership and transfer of residential and commercial property and land. Though a simple concept, there is a wide range of legal disciplines involved in real estate law. As the longest continuously operating law firm in the state, Jackson Eaton-Gordon & Associates, PLLC is well equipped to handle your real estate questions and transactions. Call today for a consultation.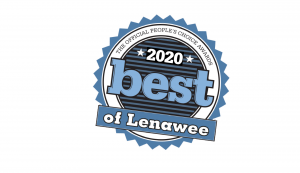 ---
Call for a Consultation
---
Hiring a Professional, Knowledgeable Real Estate Lawyer
Typically, the average real estate transaction doesn't require legal assistance unless it's state-mandated. However, in the case that a legal issue may arise, it's best to get a law firm involved that specializes in real estate law. Although realtors are experienced in negotiations and contracts, making judgments on legal questions is best suited for an expert real estate attorney.
For example, the legal team at Jackson Eaton-Gordon & Associates, PLLC can help you determine whether your plans for the home you are purchasing are feasible. Or, if there is a unique language in your purchase contract or mortgage, you are going to want a lawyer to help to review the documents prior to signing anything.
For over 122 years, Jackson Eaton-Gordon & Associates, PLLC has been a well-known, reputable Attorney to assist with Real Estate Law for homeowners, renters, landlords, home buyers, and home sellers. Call (517) 234-1981 to speak to a Real Estate Attorney today.
Real Estate Law Simplified
Real estate law can be confusing and overwhelming. To avoid any undue stress or pressure during an exciting home purchase or commercial property transaction, consider hiring Jackson Eaton-Gordon & Associates, PLLC, a credible real estate law firm you can trust to help guide you through the process.
Both residential and commercial real estate can be:
owned by one or multiple people;
used by someone other than the owner or owners through rental agreements;
bought and sold;
passed between family members through estate planning;
used according to local zoning laws.
Why Choose Jackson Eaton-Gordon & Associates, PLLC
Whether you are purchasing your first home or you are a commercial developer, it is our job and our duty to protect the best interest of each of our valued clients while ensuring that the entire process from start to finish is legal and valid.
From reviewing property or land transaction and title history to ensure said property or land can in fact be sold, to discussing mortgage options and reviewing the contract of sale to ensure it is fair to all parties, Jackson Eaton-Gordon & Associates, PLLC is well-versed in all practices pertaining to Real Estate Law. Jackson Eaton-Gordon & Associates, PLLC promises to take care of all details involved in your residential or commercial property or land transaction.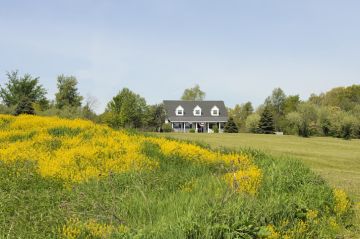 Jackson Eaton-Gordon & Associates, PLLC provides a wide range of real estate law services, including:
Agricultural, Residential, Commercial Sales
Ag Land Private Bid Sales
Offers to Purchase
Offers to Sell
Seller's Disclosures
Lead Paint Disclosures
Transaction Coordination / Legal Review / Closings
Land Contracts
Warranty Deeds
Quit-Claim Deeds
Promissory Notes and Mortgages
Rental Agreements / Lease Agreements
Evictions
Foreclosures
Forfeitures
Ladybird Deeds
Enhanced Life Estate Deeds
Beneficiary Deeds
---
Contact Us
Dial Area Code first please.
---