Mark A. Jackson
Jackson Eaton-Gordon & Associates, PLLC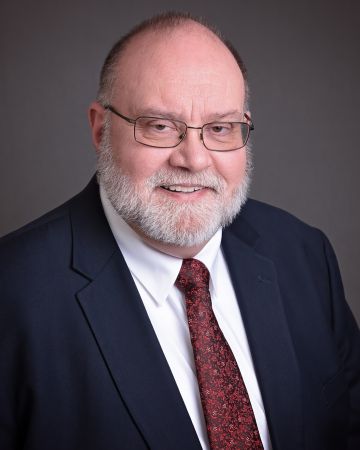 Mark is the senior partner of the oldest continuing Lenawee County law firm Jackson Eaton-Gordon & Associates, P.L.L.C. Founded in the early 1800s as one of the first partnerships in Lenawee County, successive partners have continued the tradition of excellence in legal services. Mark concentrates his practice in Estate and Business Succession Planning, Business and Probate Litigation. He has litigation experience in all Lenawee County Courts as well as Probate and Circuit Courts in many counties and in both peninsulas of Michigan. He has been a guest speaker for the Lenawee County Probate Court, Lenawee Widowed Persons Service, Eaton Corporation, Wagley Funeral Home, Edward Jones Brokerage Services, Senior Centers and others on topics of Probate Avoidance, Guardianship Alternatives, Nursing Home Medicaid Qualification, and Tax Reduction.
A lifelong resident of Lenawee County, Mark is a 1976 graduate of Blissfield High School; he earned his B.A. degree from Adrian College in June 1979 and his Juris Doctor from the University of Toledo College of Law in 1982. He began as a law clerk with the law firm in the summer of 1980 and became an associate attorney upon finishing law school and admission to the bar in 1982. He has been a partner in the firm since 1983 and is now the senior attorney in the firm.
With both children grown, Mark and his Border Collie reside just outside of Adrian, Michigan. Mark continues to serve as a Board Member for Lenawee Community Mental Health Authority (Past Chairman), Past President of the Lenawee County Bar Association, Past Director and Board Secretary of Michigan Gun Owners.