Expert Legal Services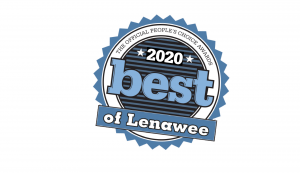 Are you in search of an attorney to handle the devising or deciphering of legal documents? If you have read through paperwork drawn up by a law firm, you have probably experienced confusion, anxiety, or anger as you try to decode legal jargon. Without legal training, reading documents can be compared to learning a foreign language. The law firm of Jackson Eaton-Gordon & Associates, PLLC can help. Our knowledgeable and compassionate attorneys can assist you with legal issues, including elder law, estate planning, trusts, wills, and much more. Call today and let us help clarify your legal situation.
Why Choose Jackson Eaton-Gordon & Associates, PLLC
Established in 1901, Jackson Eaton-Gordon & Associates, PLLC continues to operate today, serving the region with local, competent legal advice. Whether you are starting a new business and need assistance with setting up a business entity, or want to establish a trust to manage your estate to ensure it is passed on to your successors in compliance with your wishes, it all begins with finding a law firm you can trust. Call the experts at Jackson Eaton-Gordon & Associates, PLLC and you will quickly experience the passion and expertise that our team possesses.
Legal Services Provided by Jackson Eaton-Gordon & Associates, PLLC
Because there are many legal specialties available, it is impossible to be an expert in all of them. Our well-rounded team of legal experts brings a broad and diverse background in several specialties. Whether you are seeking legal advice to establish a local business, or want to write a Last Will and Testament, we can help.
Jackson Eaton-Gordon & Associates, PLLC is equipped to deliver excellent council in the following legal services:
Estate Planning
Asset Protection
Conservatorship
Probate
Wills
Trusts
Elder Law
Business Succession
Business Litigation
Criminal Defense
Call (517) 234-1981 with your questions
---
Contact Us
Dial Area Code first please.
---