Business Law in Michigan Center, Michigan
Are you looking to establish a business in Michigan Center? Is an S Corp or an LLC the right choice? For over 122 years, Mark A. Jackson & Associates, PLLC has helped local entrepreneurs navigate the complicated tasks involved when setting up a business entity in Michigan Center. There are steps that must be followed that require accuracy and adherence to deadlines. The experienced lawyers at Mark A. Jackson & Associates, PLLC specialize in making sure all is in place when you open your doors as a new business.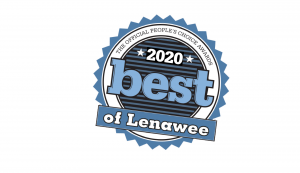 ---
Call for a Consultation
---
Registering as a Corporation in Michigan Center
If you are a small business owner in Michigan Center, chances are you are a sole proprietor. 73% of the small businesses in the United States have been established as sole proprietorships. These owner-operated businesses are quick and easy to establish and do not require filing with your state as a business entity.
The trouble with this structure is that as an individual, you assume all the risks and liability of your business. There are other, less risky options, that are inexpensive to form and give you an added layer of protection against liability. Call Mark A. Jackson & Associates, PLLC and learn the various business structures available to you and the pros and cons of each.
Call (517) 684-2864 for legal assistance with MI corporate entities such as:
Forming a C Corp
Forming an S Corp
Forming an LLC
Creating a Partnership
Law Services for Michigan Center Family Businesses
Whether you Own a Sole Proprietorship in Michigan Center, an LLC or a Corporation, there are considerations that must be made regarding your company in the event that you are no longer to operate the business whether temporarily or permanently. How will your business be divided upon your leaving?
By properly setting up and meeting requirements as a corporation, Mark A. Jackson & Associates, PLLC can help ensure that your business and all of its assets will be transferred to your successors with minimized tax liability. Mark A. Jackson & Associates, PLLC frequently assists small to medium-sized businesses with Succession planning.
Just some of our Michigan Center business planning services include:
Succession Planning
Family Business Preservation Strategies
Family Farm Preservation Strategies
Establishing Farm Businesses in Michigan Center
There are hundreds of farm businesses in Michigan. If you own acreage and pay taxes, you are probably qualified to start and run an agricultural business in Michigan Center. Farming businesses can include profitable commodities such as raising livestock, growing crops, or even agri-tourism. If you are considering starting a farm business, Mark A. Jackson & Associates, PLLC can help. First, we'll check with the local zoning regulations to make sure you are eligible. From there, we will help you establish a business entity and file the necessary paperwork. Call (517) 684-2864 for more information.
Preserving a Michigan Center Farming Business
Mark A. Jackson & Associates, PLLC helps existing farms in Michigan Center preserve their assets as they are passed from one generation to the next. Have you thought about how your business will operate without you someday? Do you have designated successors? The business law experts at Mark A. Jackson & Associates, PLLC can assist you with navigating the legal maze that many business owners face as they plan for the future of their businesses. Call (517) 684-2864 and speak with a law expert who can help you keep it in the family and avoid probate in Michigan Center for your family farm.
---
Contact Us
Dial Area Code first please.
---
WHAT CUSTOMERS ARE SAYING:
5★★★★★ - "This firm is excellent. They helped me create my business plan and got my LLC set up properly. I am so glad I came to them for direction and advice."

Andrew in Adrian, MI

2021-10-12

5★★★★★ - "We have worked with Jackson Eaton-Gordon on a professional level for two years. What a team of caring, smart attorneys. They are a pleasure to work with."

Diane

2021-03-16