Nancy Eaton-Gordon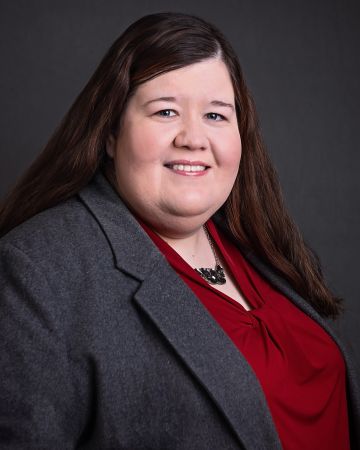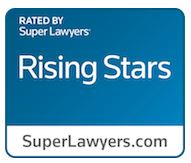 Nancy R. Eaton-Gordon is the youngest Partner of the oldest continuing law firm in Lenawee County - Jackson Eaton Gordon & Associates, P.L.L.C. (formerly Walker, Watts, Jackson & McFarland, P.L.L.C). Nancy handles a wide variety of cases, including various areas of Civil, Criminal and Probate Litigation. Her focus is in Estate Planning and Administration, which includes the areas of Trusts, Wills, Guardianships, Conservatorships, Medicaid Planning, Asset Protection, and Probate Avoidance.
She has litigation experience in Lenawee County's District, Probate, and Circuit courts along with various courts in Washtenaw, Hillsdale, Monroe, and Jackson Counties. She has a passion for advocacy and works hard to ensure her clients achieve the best possible results, both inside the courtroom and out.
Nancy was born and raised in Tecumseh, Michigan. She graduated from Tecumseh High School in 2000, earned her B.A. in English with a Pre-Law Program certification from Siena Heights University in 2004, and her Juris Doctor from Thomas M. Cooley Law School in 2010. She also completed courses in advanced Trial Advocacy, teaching a series of workshops on Trial Skills and interning with the Lenawee County Prosecutor's Office as part of her legal education.
After running a small solo practice in Lansing, Michigan, Nancy achieved her long-term goal of returning home to Lenawee County. In 2014, she joined the firm of Walker, Watts, Jackson & McFarland, P.L.L.C as an Associate Attorney. In 2019, she became a Partner with Jackson Eaton Gordon & Associates, P.L.L.C (the successor to Walker, Watts, Jackson & McFarland, P.L.L.C.) She is the first female attorney in the firm's long and distinguished history, which stretches back to the early 1800s through its various successive partnerships.
Nancy and her husband, Andrew, reside in Adrian, Michigan. Nancy continues to serve the Lenawee Community through various legal and charitable groups, including her work with Neighbors of Hope, Chiaroscuro Community Men's Chorus, WLEN's Ask A Lawyer program, and free estate and Medicaid planning workshops for various groups throughout the county.